Proposed Plan
riverside REGIONAL park: ADVENTURE IN THE MAKING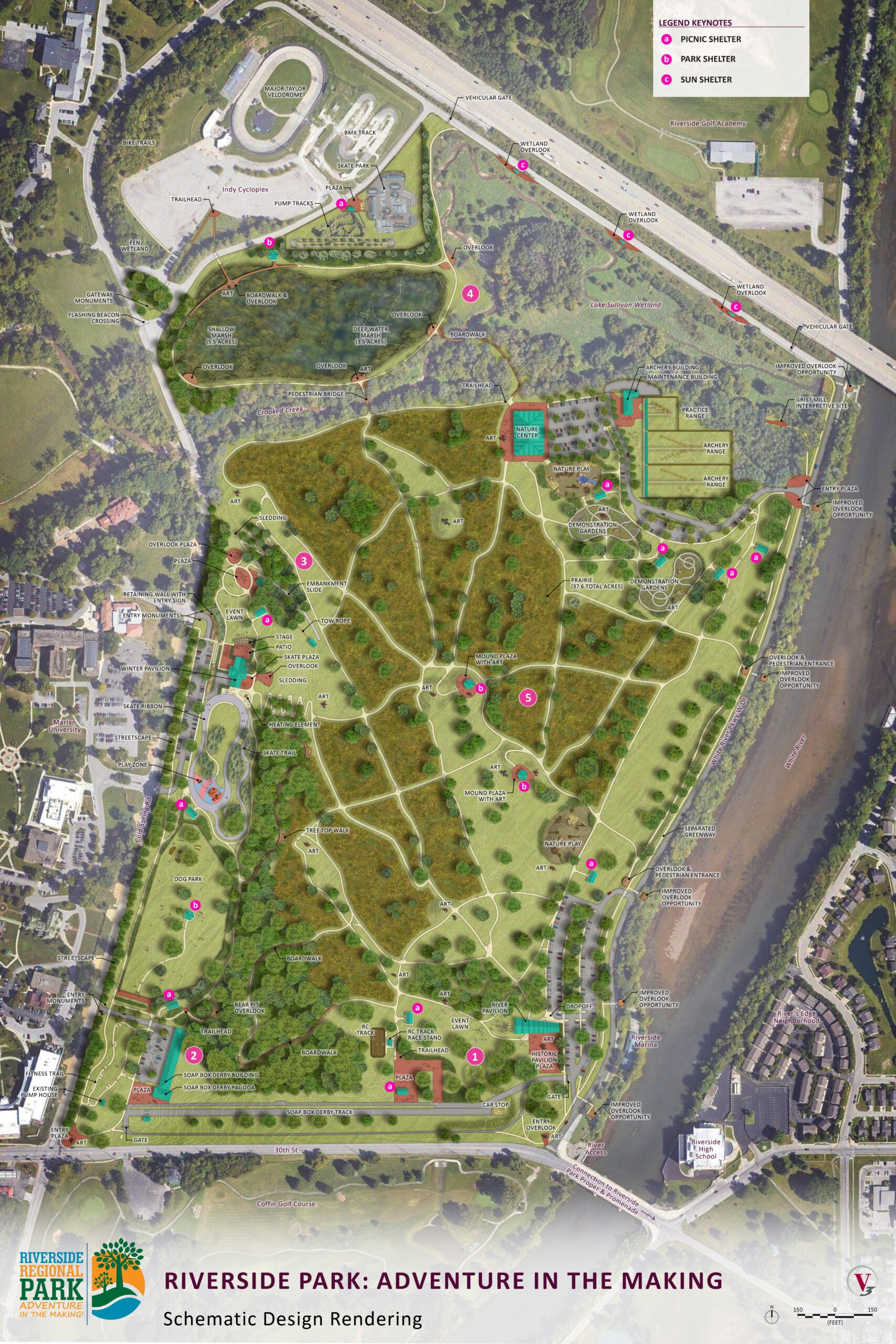 ---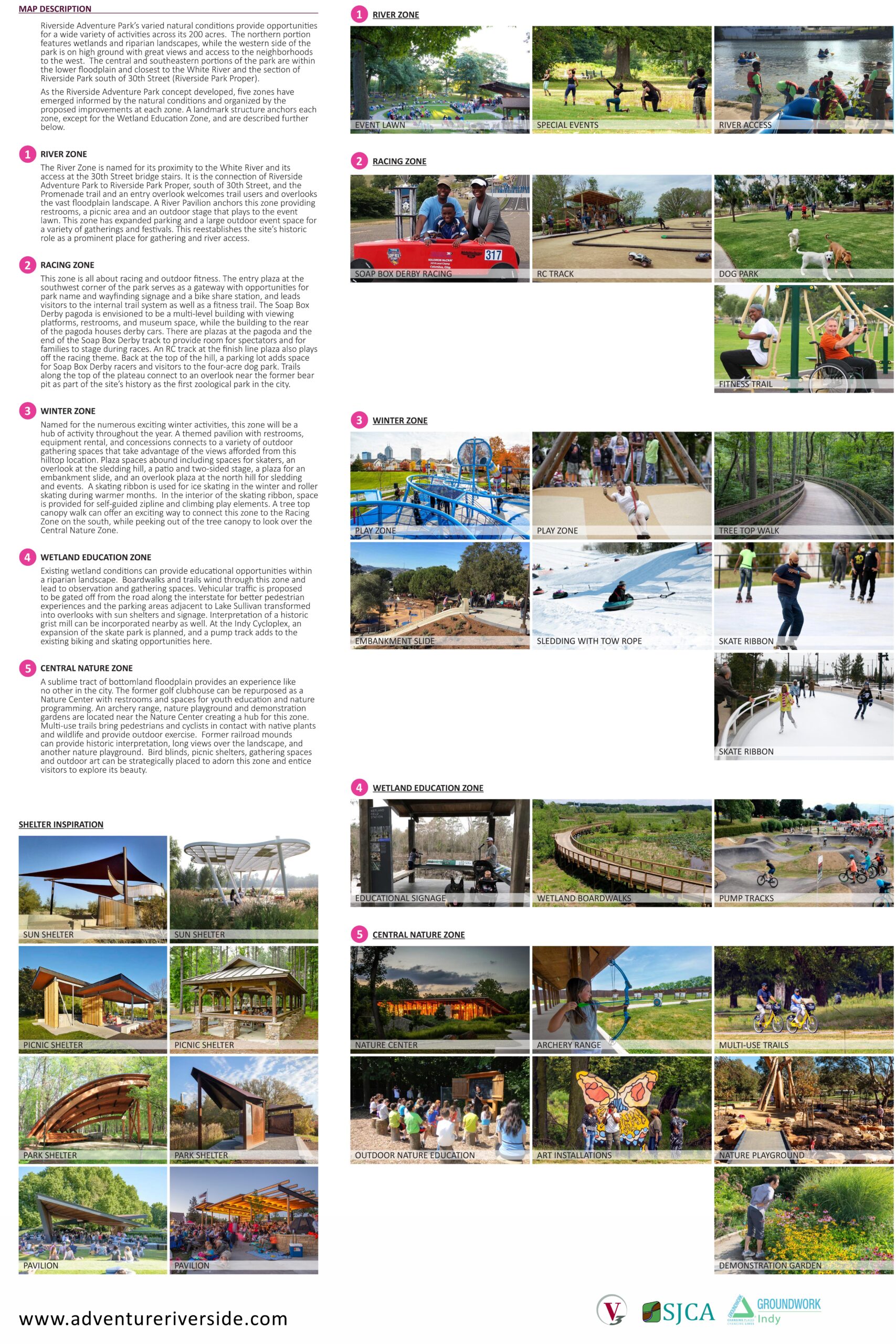 ---
DOWNLOAD THE PROPOSED PLAN
---
---
Since January 2017, Indy Parks has explored new features and enhanced existing amenities at Riverside Park through our park master plan, which will guide development of the area over the next 20 years. The addition of an adventure play and nature experience was included in the master plan with focus on the 200 acres of land located north of 30th Street. 

This area includes a variety of natural features and terrain, river ecosystems including Crooked Creek, and the old Lake Sullivan just south of I-65.  It is bordered by the White River on the east and Cold Spring Road on the west.  This project will provide new and exciting experiences for residents to engage with nature. The site is open and we encourage you to visit to experience its natural beauty and provide feedback on the vision for the future!
---
DOWNLOAD THE RIVERSIDE REGIONAL PARK MASTER PLAN
As a part of the process for transforming this park space and developing the new design and layout, a site inventory was conducted to map the existing conditions. Click the maps below for more information.